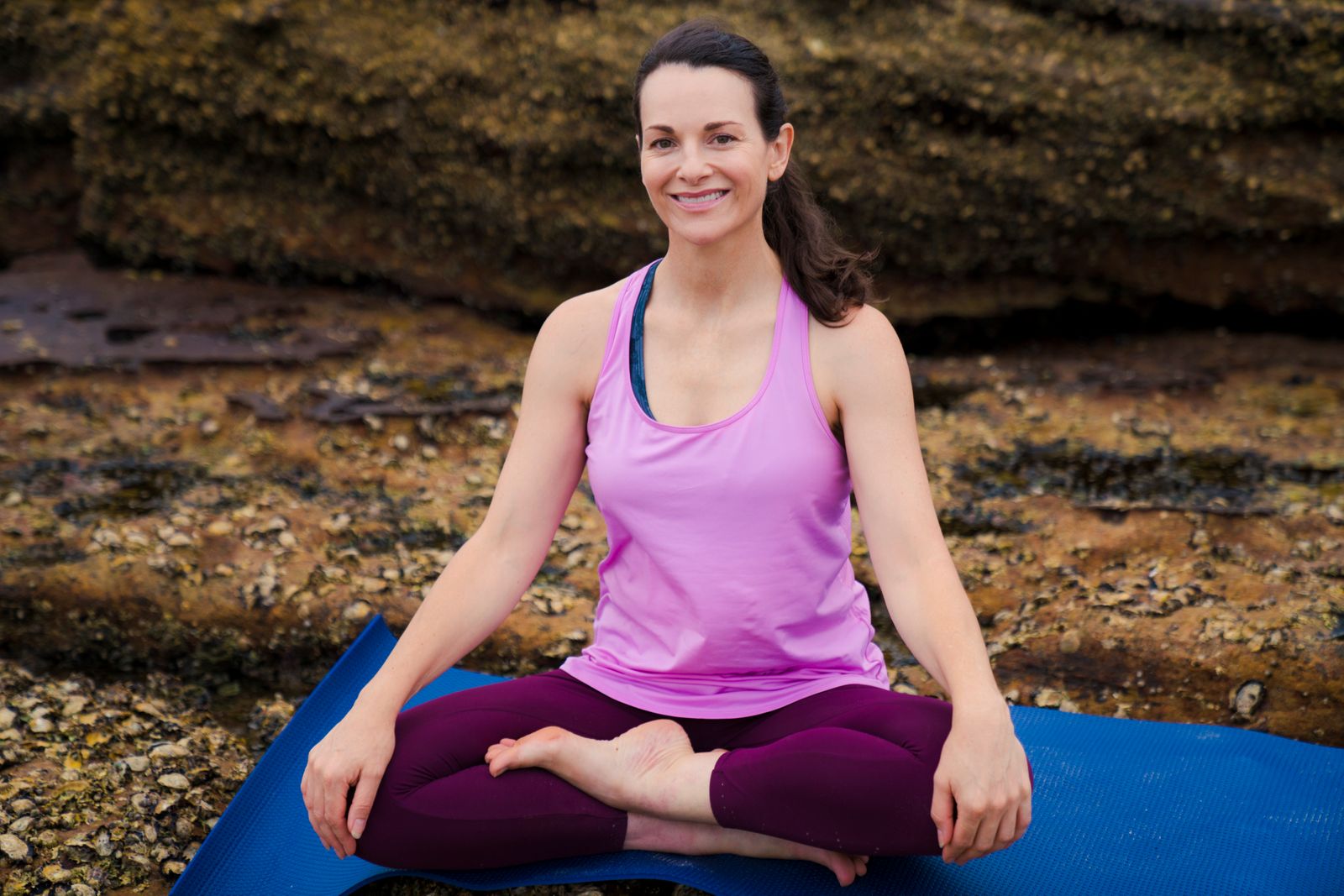 Whether you're a beginner seeking to master foundational movements, or a seasoned Yogi who's ready for added variety and challenge, I've got your back!
I emphasise:
I understand quality is key and I haven't skimped on my training.
I continue to enquire into the science and traditions of Yoga through both formal ongoing education programs as well as via books, podcasts and blogs from thought leaders in my own field, as well as in the fields of: exercise science, anatomy & physiology, biomechanics, pain science and psychology to name a few.
To date, I've completed:
In process:
And I'm a member of the following Professional Associations:
I began my own Yoga practice over 18 years ago and from my first class I felt a sense of stillness that I'd not experienced before. I became aware of how incessant my mind chatter had been, and
Over time, however, I realised that Yoga as my primary movement practice created imbalances in my body.
In 2020 this culminated in hip, shoulder, wrist and lower back pain - to the point where I questioned whether I'd be able to continue teaching.
This enquiry led to me to anatomy and physiology training with Wisdom Yoga Institute followed by completing my Yoga Detour Method certification which has been a game changer!
With it you get stronger, more mobile and have more control in complex movements so you can approach Yoga asana from a more 'active' vantage point.
My deep curiosity and love of movement and mindfulness has brought me great joy, energy, fitness and wellbeing.
I hope you'll join me on the mat!
Sarah X